How SaaS Founders Can Approach Sales Development
Key areas for founders to consider, when building a sales development organization.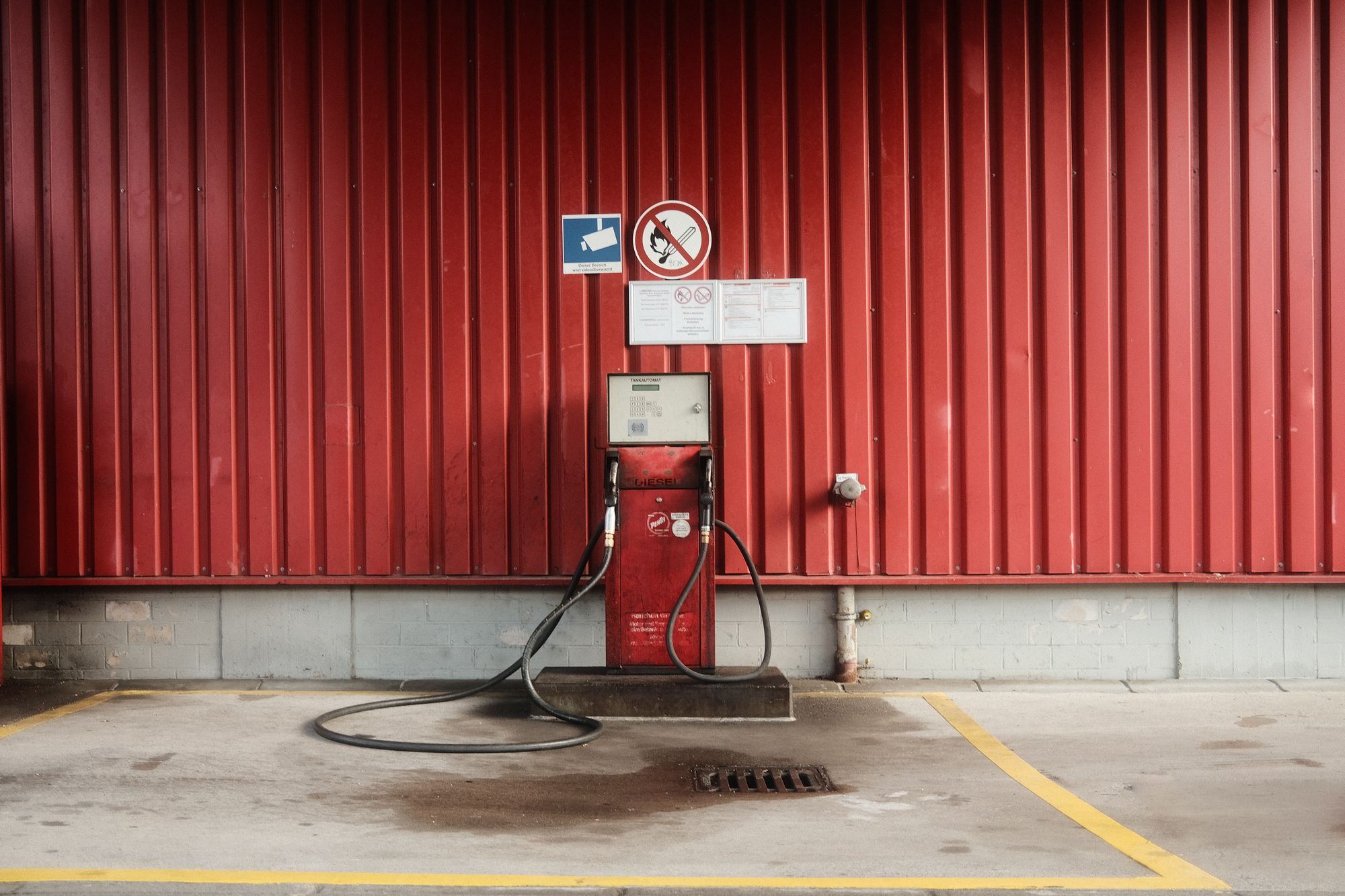 This is a cross-post from "Lyndsay's Newsletter" by Lyndsay Kerwin, a VP at Silversmith Capital Partners. Lyndsay and I discussed how SaaS founders can consider the need for a sales development organization.
The original article from December 2022 is here. If you like what you read, subscribe to Lyndsay's Newsletter.
---
I spoke with sales leader Ralph Barsi about the ins and outs of sales development. He shared helpful insights for founders who are growing their sales teams - from when to hire sales development representatives (SDRs) and why to bring on an SDR team, to what key performance indicators (KPIs) to track and more.
Ralph is an advisor, investor, and practitioner. He is the VP, Global Inside Sales at Tray.io, a cloud platform in the integration-automation space. Ralph advises go-to-market leaders at software companies like Loopio, Hubilo, Emitwise, and TopHap. His expertise is in building and leading world class sales development organizations.
Prior to Tray, Ralph built and led the global sales development organizations at ServiceNow, Achievers, and InsideView. Ralph also served as a mentor for #GirlsClub and Women in Sales and is now an investor with the GTMfund.
He earned a certificate from the University of California, Berkeley, Haas School of Business and a B.A. from Saint Mary's College of California.
Learn more about Ralph at ralphbarsi.com/about.
Part 1 of this conversation will include Ralph's advice on when founders should consider hiring an SDR team, what types of companies benefit from SDR teams, and the importance of continually recruiting top talent.
Part 2 (coming in the next newsletter) will cover how a founder can set their SDR team up for success, why the SDR team is essential for a bootstrapped startup, and what KPIs are critical for SDR teams.
Ralph's Journey Into the Sales World
Lyndsay Tell me about your background. How did you get into sales, sales leadership, and startup advising?
Ralph I'm embarking on my 30th year in sales. Most of my experience is in software. Sales has always appealed to me as a profession where I can help others, build wealth, and teach. I started selling right out of college, with my first job at United Parcel Service (UPS).
Since then, I've worked in a multitude of industries - from ITSM and iPaaS, to healthcare and publishing, to freight forwarding and employee engagement.
I spent the first half of my career as an account executive. I carried a quota, managed a territory, and owned the full sales cycle. The latter half of my career, to-date, has centered on building and scaling sales and sales development organizations.
My expertise is in sales development and top-of-funnel functions. Some teams define inside sales as a closing role, where reps are responsible for revenue.
Most others, however, see the role as responsible for creating a revenue pipeline. In the latter case, the more modern term for the role is sales development. Reps are known as SDRs, BDRs, or ADRs, but it's the same role.
Regardless of my years as an individual contributor or leader, I learn as if I must teach someone the next day; so, I regularly share best practices along with areas to avoid. This approach is how I've attracted and earned leadership roles over the years.
The advisor opportunities have come from my network. Leaders, for example, will tell me about problems their sales development teams are facing - problems that are familiar to me - and ask for my advice or help.
Their problems could range from broken processes or a lack of an org structure, to trouble recruiting and retaining top talent, to their sales development team operating with low standards.
I've been able to parachute-in and serve, based on my experience and "toolkit" of proven fixes, and that has turned into a handful of incredible advisory opportunities.
It's a joy to contribute to a company's growth, especially during its early stages. I have a deep admiration for startup founders and work hard to honor the mission and vision they have for their customers, people, and marketplace. I want to "leave the place better than it was," so I commit to doing meaningful, intentional work as an advisor.
Lyndsay Great, thanks for that. You have a ton of experience in all areas of sales, so there's a lot of directions we could take this conversation! Our topic for today is sales development, so we'll dig in here and look forward to covering more sales topics in future conversations.
When and Why to Consider Building Sales Development
Lyndsay Let's start with the basics. Should all startups have a sales development team? Why or why not?
Ralph If we're starting with the basics, let's consider the charter of a sales development organization.
It has a twofold objective: (1) to drive a revenue pipeline and (2) a talent pipeline. Both require firm foundations, so leaders can scale them.
The revenue pipeline comes from inbound lead qualification and outbound lead generation, also known as prospecting. Inbound requires a demand gen engine that produces marketing-qualified leads. Outbound requires targeted accounts and personas that fit your ideal customer profile, or an ICP.
When the operation runs properly, the revenue pipeline becomes repeatable, predictable, and viable. It informs accurate revenue forecasting and serves as a leading indicator for other parts of the business.
The talent pipeline lights up when your sales development team becomes a bench or farm team of future sales reps (closers). The best SDR teams are indispensable to the company.
They cultivate a high-caliber reputation internally, to their colleagues and peers ("How can our team work like the SDR team?"), and externally, to customers, partners, and prospects ("How can we train our teams to be like THAT?").
When the stars align, eventually, yes, all startups should have a sales development team.
Indicators that its time to bring on an SDR team
Lyndsay I want to double back on this point that you made about scaling. What does that look like? What are the indicators that tell a founder that an SDR team has started to make sense?
Ralph There are several indicators.
For starters, companies that are ready for a sales development function have established an ICP, as well as product-market fit (PMF) and a total addressable market (TAM).
There's also a dedicated leader in place to build-out the function, in terms of people, processes, and overall strategy. That leader collaborates cross-functionally with the People team, Operations, Marketing and Demand Gen, Partners, and, of course, Sales and Sales Engineering.
Additional headcount is key, but so are the pipeline targets, territory and segment targets, and conversion rates. Work closely with your Operations function, for example, to get those in place.
Sometimes, companies will know it's time when their salespeople are immersed in converting later-stage opportunities, or upsells and renewals to existing customers.
The salespeople know they need to constantly add to their pipeline, but their priorities shift - to closing the deals - and they no longer have the bandwidth.
Companies who haven't quite dialed-in those areas might not be ready for a sales development team. In time, though, they'll know.
Lyndsay Got it. So would you say it's much more about process scaling than a certain level of revenue or a certain number of people?
Ralph Great question. It's a little of both. Determine your company's revenue targets for each month, quarter, and year. From there, the following areas take shape:
Compensation plans, including accelerators for exceeding quota (account for ramping targets, as well as fully-ramped targets)
Monthly SDR quotas (lean towards meetings that occur, or qualified Stage 1 opportunities)
SDR-to-AE ratios (aim for 2:1)
Bonuses (consider a bonus for pipeline targets met, by pod or territory or segment or geo)
SPIFFs (program spend can include cash or gift cards or experiences for campaigns)
Since you asked about number of people, it's paramount that founders and leaders constantly seek and recruit top talent. Shake hands, "look people in the baby blues," and tell them about the problems you're solving. Make it a habit to regularly develop and tap your network for experts.
Meanwhile, work diligently on illustrating high standards at your company. This means clarifying key initiatives, rolling-out leadership principles, communicating in all forms, and innovating your product offering. That's the stuff that enables you to attract top talent versus pursue it. Big difference!
When to Consider Alternatives to Sales Development
Lyndsay Does whether a company needs SDRs have anything to do with sales cycle, timing, things like that? If a company has under a 90-day sales cycle, for example, should the leads go directly to the account executive instead of to the SDR?
Ralph It depends. Short cycles, like, less than 90 days, indicate a transactional sale. There's an assumption that ACV (annual contract value) is low and there are few pipeline stages. If that's the case, having SDRs might add an unnecessary step to the process. In fact, it might behoove you to monetize a self-service model.
Longer cycles, say, from 90 days to 18 months, indicate a consultative sale. You'll typically see this when the product solves complicated, complex problems or the customer's business is large. If that's the case, the SDRs almost always complement the cycle. They uncover economic buyers, champions, and decision-makers, as well as research other facets of the customer's business. This, in turn, provides the AE with a comprehensive understanding of the opportunity at-hand.
Again it depends on many variables.
For example, consider SDRs if some of this seems familiar:
There's a high volume of leads
Your company is present at several industry events
You've identified dozens of high-value target accounts and personas
Deals are closing at a steady clip
You ultimately want to build-out the sales organization in a year or two
The good news is, the answers are available. Seek and you shall find. From reading conversations like this one, to following relevant podcasts and industry influencers, to speaking with other founders and learning from the data. There's a host of resources in the market that can, and will, help.