Tray Seeks Top Notch SDRs
Tray.io is always speaking with top notch SDR candidates. Are you, or is someone you know, one of them? Apply today.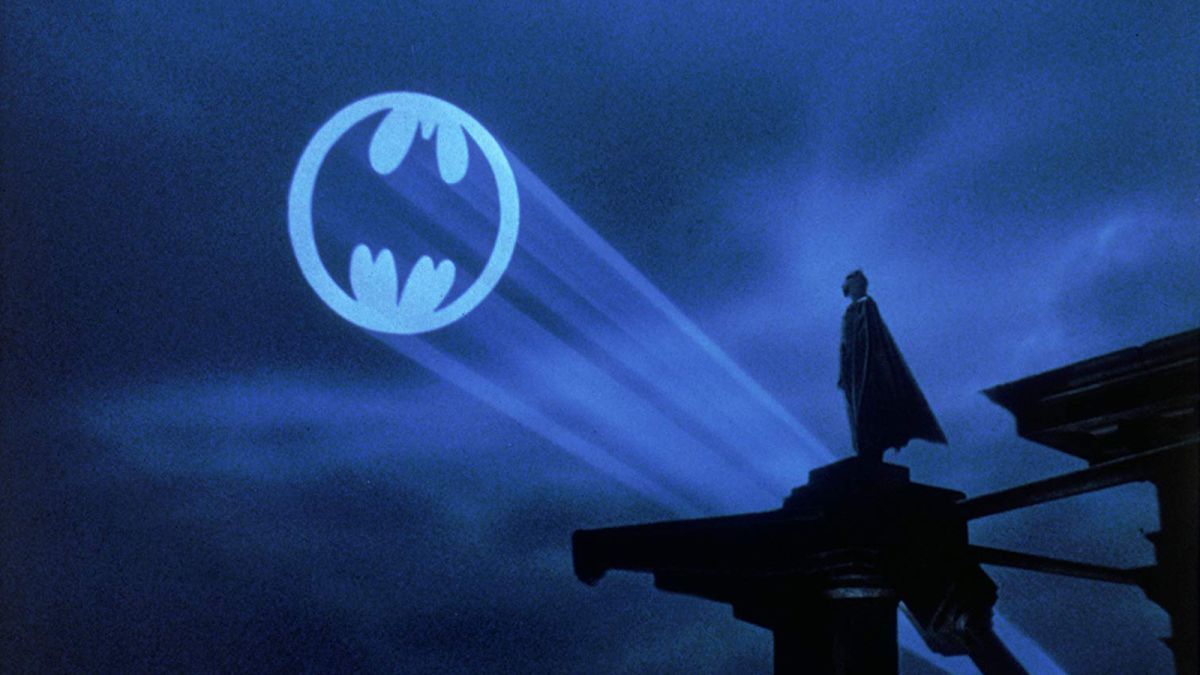 The bat signal is lit!
Tray's sales development team is seeking a few top notch candidates for our SDR role. Available positions are based in the US and the UK. We're hiring in the San Francisco Bay Area, in remote US locations, and in and around London.
See the latest job description and apply here, but read on for more color and context. If you or someone you know is the one, get in touch with us now. We'll fill the roles fast.
***
What Tray Does for Businesses
Tray serves businesses by automating complex workflows across the enterprise. We offer "a tray" of options from our automation platform, for integrating the applications used in companies and driving business processes from those integrations.
Our most popular users are technically proficient (IT professionals, RevOps, Marketing Ops, heads of integration, et al.) and are known to "set things in order" in their organizations.
Our customers remain Tray's #1 priority and focus. We're proud to have so many industry leaders as customers, including Eventbrite, Dun & Bradstreet, Hopin, Pendo, App Annie, HackerOne, Typeform, Hootsuite, and many more.
We recently announced record adoption of Tray Embedded, with nearly 60,000 end-customers. Our CEO was just named "Best CEO" by the team at Comparably. And we're growing at an ambitious clip - in valuation, people, revenue, partners, and new customers.
There's so much we're celebrating! When the SDR team was able to gather for the first time since facing COVID, for example, we went wine-tasting in Napa, California. Here's a handful of us at the Saintsbury Winery.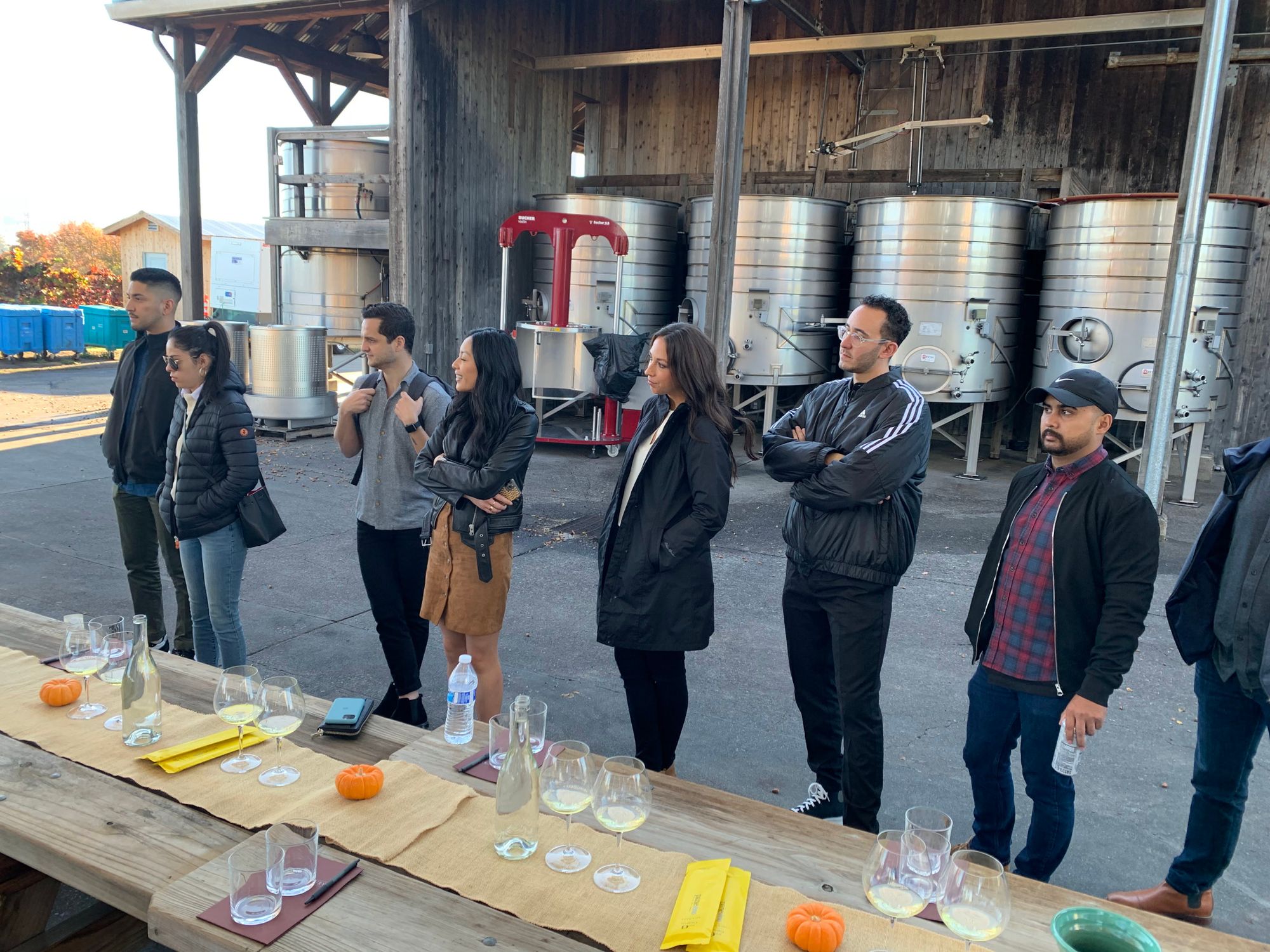 It's an incredible time to join Tray. Years from now, when you're asked "What was it LIKE at that phase of growth?" you'll have amazing stories and lessons to share.
Ok, let's zoom-in on the SDR role itself.
Responsibilities of Tray's SDRs
Often, prospects and customers get their first impression of Tray through our SDRs. The team qualifies inbound leads generated by our marketing efforts, and also prospects into businesses not yet working with Tray. SDRs are measured and compensated on booking qualified meetings, as well as on meetings that advance through the pipeline.
SDRs primarily serve the sales team - namely the account executives (AEs) - so the two teams are closely aligned. Plus, most SDRs aspire to become AEs, so much of what is learned and developed centers on helping businesses invest in Tray's offering.
The role, however, is not for the faint of heart. It's filled with rejection, since factors like timing aren't always right for the prospect. SDRs research industries, companies large and small, different personas within those companies, and engage people in conversation.
SDRs leverage the phone, Zoom, email, social media, and other channels, to meet prospects where they are in the evaluation and buying process. It's important that you're comfortable establishing conversation flow with professionals at every level.
You reap what you sow in this role. This means SDRs plan their work and work their plan. They deliver a high-output of activities, energy, and results. They don't hope things work out, they expect things to work out.
SDRs own their business within the business and hold themselves to high standards. Tray's SDRs know they're the company's future field organization, and they take the responsibility seriously. Below you'll see names of some of our alumni.
Tray's SDRs are constantly sharpening their skills and competencies, held accountable to Standards of Excellence (SOE). I talk more about the SOE here. Each quarter, though, SDRs self-assess and work with their managers to master four key areas: performance, process, proficiency, and professionalism. This enables SDRs to grow in their careers and delight Tray's marketplace with elite service.
As a result, our SDR team has its fair share of A-players. Every quarter, we honor the top performers and make sure the entire company is aware of our winners. Below is a photo of the plaques earned by Andrew Stern and Munir Mohammad.
Internally, we communicate and collaborate every day through Slack. We recognize that each of us needs all of us and all of us need each of us, so we have each other's backs and work as a team. This means, SDRs must clearly communicate with others - by actively listening, writing well, and speaking well.
Now, let's zoom-out and look at the role's qualifications.
Qualifications of SDR Candidates
The #1 question candidates ask us in interviews is, "What would you say are the characteristics of top SDRs?" The answer is, it runs the gamut. The answer is also, you already know what defines top performers, for we all know top performers in some capacity.
For the record, though, and in no particular order, here are a few key attributes we search for in candidates:
A positive attitude. We want people on our team who shed light vs. suck the life out of the room. No rain clouds here. This is a fast-paced, high-pressure role. Change is constant. Your outlook and disposition must stay in the sunlight, so we can fly far together.
Excellent communication skills. We don't use this term lightly, nor are we checking a box. Your primary charter is to talk to our prospects. Whatever form of communication that requires, you must represent yourself, the team, the company, and our customers well. Clear, concise, actionable communication is imperative.
A purpose. We can only motivate you so much. Inspiration to get after it every day comes from within. Know your why. We'll help pull you towards your goals vs. push you towards them, but that fire has got to burn inside you.
Sick organizational skills. Similar to the craft of juggling or plate-spinning, the SDR role manages several moving parts. You need to own your calendar, liaise with multiple teams (sales, marketing, sales engineering, partners, to name a few), and follow-up and follow-through like it's nobody's business.
Technical aptitude. An understanding of APIs, web services, iPaaS, SaaS, and how everything connects is critical to your success in this role. Possess this strength and you'll quickly build rapport and credibility with prospects, teammates, and partners.
Again, those are just a few characteristics. Which ones would you add?
Our SDR Alumni
There's nothing more fulfilling for SDR leaders than to watch SDRs grow in their career. The SDRs at Tray have multiple paths to consider - from AE to Account Manager to Sales Engineer and back again. Typically, SDRs are in the role from 12 to 18 months or more.
Check out some of these former Tray SDRs, to get a sense of our illustrious alumni:
Kendra Shutts - Ben Keene - Elliot Olson - Laura Belyavski - Brittany Lovelace - Alex Alvarado - Pierre Brygier - Troy D'Amico - Savanna Johnson - Brent Botelho - Bud Orebaugh - Max Richey
On Tuesdays, we host "Team Tuesday" and feature someone from somewhere inside Tray. The guest represents one of the company's business units and addresses the SDRs for an hour. In turn, SDRs get acquainted with how that function works, what other teams benefit from that function, and how SDRs can apply it in their daily calls with prospects.
More often than not, it's the former SDRs that present on Team Tuesday. So cool.
Our Team is Diverse
If any or all of this appeals to you, then maybe there's a place for you at Tray. We're a strong, diverse culture. Speaking of diversity, I'd like you to read this excerpt from the job description:
"We encourage all to apply, and we do not discriminate on the basis of race, religion, color, national origin, gender, sexual orientation, age, marital status, or disability status. We will make sure that people with disabilities are provided reasonable accommodation to participate in the job application or interview process."
We're very proud of our culture at Tray.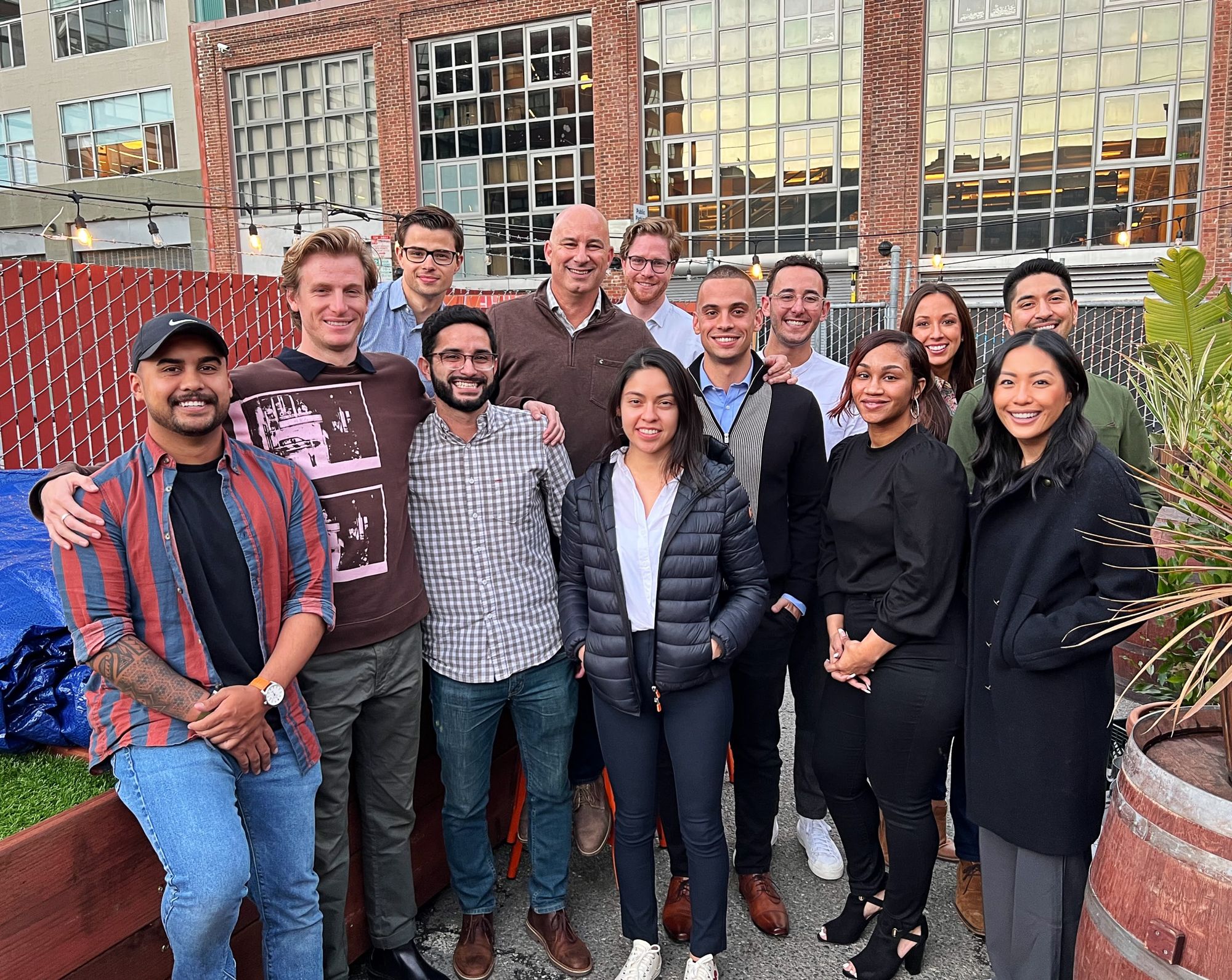 Ok, let's wrap by sharing words from our AEs. We asked them to tell us how they would describe the benefit of having SDRs at Tray. Here's what a few of them said:
How Tray's AEs Think of the SDR Role
"SDR's are a cornerstone of the revenue team at Tray. Digging for qualified leads is not always an easy task, yet the SDR team at Tray continues to deliver quality leads for the AE team to go after. In my role as an AE, the hard work from the SDR team shows up (in my pipeline) time and time again."
"The benefit for an AE is huge: scheduled meetings with qualified leads. I take all of these meetings seriously. When you get an SDR-set meeting, you have a legit at-bat for revenue. SDRing takes hustle and is probably the hardest job in sales. It's a great way to break into a sales career and quickly climb the ladder based on performance."
"In my previous experience as an SDR ,and having worked with SDR's over the past few years, the ultimate metric is # of meetings booked! The more an SDR can contribute to the top of the funnel, the more beneficial they are to Tray!"
"Tray SDRs add value to the sales process (& Tray) by being experts in the beginning of the sales process. By working as an assembly line, we accommodate prospects quicker and ensure everyones time is spent wisely."
"When executed correctly - thorough notes regarding the use case, business goals, systems used, and stakeholders involved - SDRs allow the AE to ask much more thoughtful questions on the first call and open time for valuable high-level demos that help differentiate the Tray offering from it's competition and satisfy prospect curiosity. This sets the tone for a more productive and efficient sales cycle going forward."
"Building pipeline for AEs and serving as the talent pipeline to the org. SDRs can also help accelerate deals if they have technical aptitude, which can enable AEs to expedite steps."
"Tray SDRs are the face of the organization. The purveyors of commerce!"
Apply Today
Tray's sales development team is seeking a few top notch candidates for our SDR role. Available positions are based in the US and the UK. We're hiring in the San Francisco Bay Area, in remote US locations, and in and around London.
See the latest job description and apply here.